Weekly Challenge: ROUND 5! WIN A FULL VERSION!
3 min read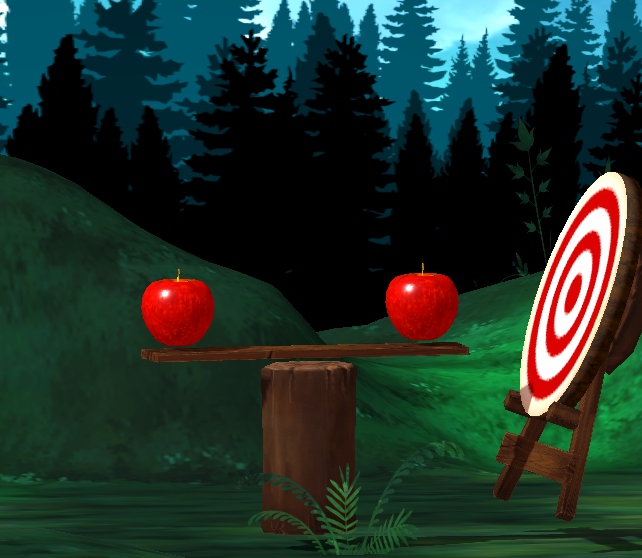 Knife To Meet You Guys!
We continue the weekly challenge, focusing only on one level each week. Feel free to join at any time!
Last week the developer won (me). Sorry about that :). As I said I felt it's time for me to join (as I also love to play), but I can't help – you know… the long hours of testing did their job :). However I will not play in these challenges again until I feel it's time. So, it's your turn again! THROW!
CURRENT CHALLENGE

LEVEL: 08 SEESAW
WEAPON: SPIN-KNIFE (the second one – unlockable on LEVEL01)
DEADLINE: Sunday midnight, CEST Time


CURRENT TOP PLAYERS
1. 2366 kapuatti (HU)2. 2182 notknife (US)3. 2162 mini Paluten (AT)4. 2140 JoJo (US)5. 1953 SIM (CA)6. 1861 knifeboi (US)7. 1773 max (BY)8. 1767 ValeraJane (US)9. 1702 Mate Magyar (HU)10. 1693 jbnield (US)11. 1628 AlaskanAssassin (US)12. 1613 ApplesRYum (US)13. 1586 Butzen (DE)14. 1581 scum (US)15. 1571 Nevyn (DE)16. 1552 shadow people (US)17. 1479 jmp (CA)18. 1410 therayza (US)19. 1368 kek (DE)20. 1367 bobjay0815 (DE)

TIP: How to make high scores?
You can read about it in the FAQ. You can also learn by watching the current World Record on each level (pause menu, crown icon)
The Winner
I will check the leaderboard on Sunday, and the current WORLD RECORD PLAYER will win a full version (worth 9.99 android or 14.99 PC version)! I will contact the winner by e-mail on the registered address.
Additionally the winner will also get The Player of the Week Trophy (which will be showed on player profile later – we only save this info now in our database). If the winner already owns a full version, it makes no sense to give them another one, so that player will collect another trophy!
Note: You need to be registered in the game ("go online" button) with a valid e-mail. Registration is free and we need it for saving records (no spam) and you need to be online to upload world records (which is automatic) in the moment of the throwing. In some cases you can lose the connection (see "OFFLINE" in the game), in this case go back to main menu and press "Refresh" to reconnect. We are working on to fix this.
And of course, any kind of cheating disqualifies the player
Best of luck!
Mate Magyar
developer, Knife To Meet You ROUND 4 (LEVEL 06 SPIN KNIFE) WINNER:
knifeto.com (HUN)
RESULTS:
2391 Knifeto.com (HU)
2231 kapuatti (HU)
2163 JoJo (US)
The developer won this week! 🙂 Again, congrats to kapuatti who would win if I didn't play. ROUND 3 (LEVEL 05 SPIN KNIFE) WINNER:
kapuatti (HUN)
RESULTS:
1. 2726 kapuatti (HU)
2. 2565 Nevyn (DE)
Congratulations again, kapuatti, you earned your second trophy! ROUND 2 (LEVEL 04 SPIN KNIFE) WINNER:
kapuatti (HUN)
RESULTS:
1. 2436 kapuatti (HU)
2. 2370 Nevyn (DE)
3. 2261 alexgate.writer (HU)
4. 2098 JoJo (US)
5. 2019 AlaskanAssassin (US)
Congratulations, kapuatti! After last week fight you got it! 🙂 Note: all winners have a chance to show how they prefer to destroy an apple with a knife.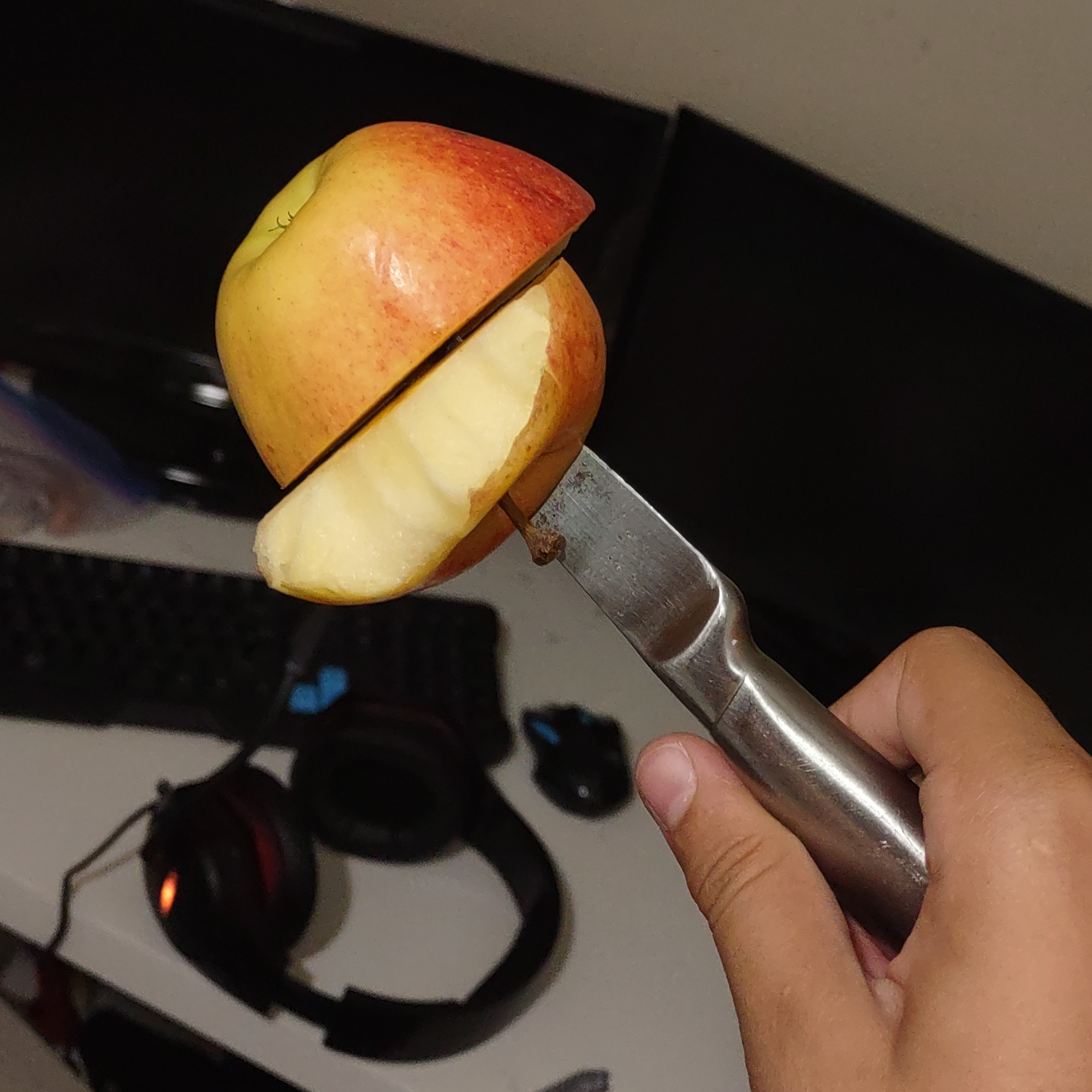 ROUND 1 WINNER:
ApplesRYum (US)
After a huge USA vs Hungary fight, congratulations to ApplesRYum (US) who set up a new world record (2368 points) winning a full version.
Note: all winners have a chance to show how they prefer to destroy an apple with a knife. This is how he does it! (as far as I can judge, it is a Slice-Slice-Pierce combo knife hitting the first sliced half)